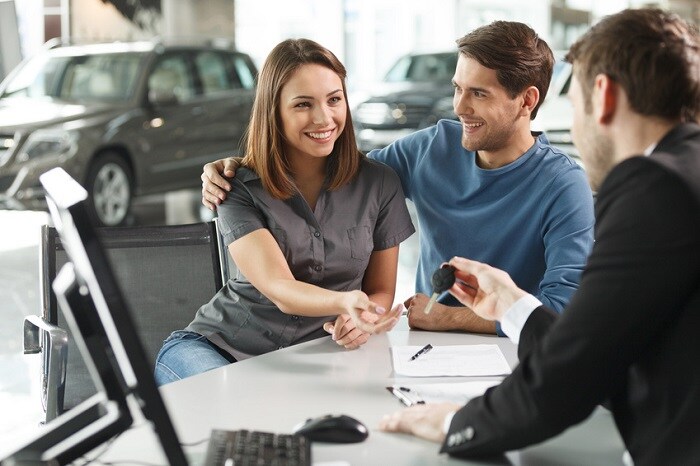 Serving three major cities in three different states, Jake Sweeney FIAT is the preeminent FIAT dealer for customers in Lexington, KY, Indianapolis, IN, and Cincinnati, OH. Our team loves sharing its knowledge with both new and returning customers, assuring them that they've come to the right place for their next FIAT vehicle.
Cars
Q: What does the current FIAT lineup consist of?
A:  At our FIAT dealerships, customers seeking a new 2017 FIAT model can select the 2017 FIAT 124 Spider convertible, 2017 FIAT 500 coupe, 2017 FIAT 500C convertible, 2017 FIAT 500L four-door hatchback, and 2017 FIAT 500X subcompact crossover SUV.
Q:  What does your pre-owned inventory consist of?
A:  If you're looking for a used FIAT 500, explore our certified pre-owned (CPO) and pre-owned inventories. We also offer models from other automakers, many of which can be found in our "featured used vehicles" and "used vehicle specials" sections on our website.
Service & Parts
Q:  Why should I buy parts from your dealership and not an independent retailer?
A:  We encourage you to buy FIAT parts at our dealership because we're one of the area's largest providers of genuine automotive parts for the FIAT brand, Kia brand, Mazda brand, and several other top automakers. In fact, Jake Sweeney operates 10 OEM parts locations in the Cincinnati, OH area.
Q:  Do I need an appointment for routine car service?
A: Not with our MOPAR Express Lane service. Through this express service, our technicians can perform an oil/filter change, tire rotation, chassis lube, fluid level checks, and much more, for a low price and done quickly.
Finance
Q:  Is it easy to pre-qualify for credit at your FIAT dealership?
A:  It is, especially if you use our online "quick pre-qualify" tool. Just enter your information, click the "get pre-qualified" button, and see the interest rates you could qualify for.
Q:  Should I buy new or pre-owned?
A:  There are advantages to both, and our financial experts at our dealership can explain more. The answer really depends on your budget, needs, and personal opinion regarding new vs. pre-owned vehicles.
General
Q:  When did the FIAT brand reappear on the American auto scene?
A:   After a 28-year absence, the FIAT brand returned to the U.S. with the 2011 FIAT 500 Cinquecento. We are proud to be a part of this unique automaker.
Q:  Do you have any award-winning vehicles?
A:  The 2017 FIAT 124 Spider won three prestigious awards: "Best Sports Car for the Money" by U.S. News & World Report, a Car Connection Driver's Choice award for "Best-Looking New Car", and "Best New Convertible of 2017" by Cars.com.